2020-2021 HOLIDAY AND WINTER HOURS:
The library is closed November 26, 2020 to February 27, 2021 for Winter

If you plan on visiting us during the Winter months, we will be open by appointment only. you will need to call ahead so we can make arrangements to have a volunteer available to help.
Sorghum Syrup at Fairview Farm
Historical Society members recently visited The Old Glade Antique Tractor Association, located at Fairview Farm in Abingdon Virginia, where they make and sell sorghum syrup each year as a fundraiser. Sorghum has been widely used in our region since the 1850's as a sweetener in the form of syrup. One of the region's traditional breakfast foods is sorghum syrup on biscuits. Watch this video to see how it is made at the Fairview Farm.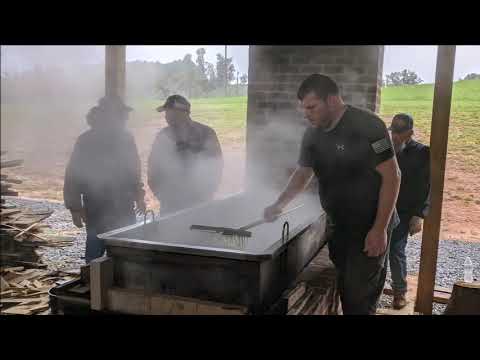 Abingdon Main Street Mini-Tour of the HSWCV Library and Sinking Springs Cemetery
Recently, Martha Keys was interviewed by Abingdon Main Street during which she gave a mini-tour of the Historical Society's Research Library and the adjacent Sinking Springs Cemetery. You can Watch the video on Abingdon Main Street's Facebook page by clicking on the following link.
The interview is part of Abingdon Main Street's tourism campaign to support local businesses in the town and surrounding county. The Abingdon Main Street organization itself is a non-profit committed to economic vitality through historic preservation. If you would like to make a tax deductible donation to support Abingdon Main Street please follow this link:
Abingdon Main Street Donation
.
DECEMBER 03, 2020 TO MARCH 08, 2021
Images Provided By The Historical Society Will Be Displayed At The William King Museum Of Art
From December 03, 2020 to March 08, 2021, images provided by the Historical Society will be displayed at the William King Museum Of Art (415 Academy Drive NW) in Abingdon. The exhibit will highlight "Photography of Early Washington County, Virginia" and will take the viewer through a storyline of history that includes the places, people, and events that made up the culture of local life a century ago. During the 1880s, the art of photography expanded to use emulsion or wet plates, which were easier to work with and less expensive than traditional daguerreotype photography. This gave rise to a new profession, and two men in Washington County made their living doing portrait photography this way. George N. Wertz set up his studio in Abingdon, and T.R. Phelps took his studio on the rural roads around Abingdon. This exhibition will feature their work as well as that of unidentified photographers to present a panorama of life including street scenes, special places and buildings, families, distinguished individuals, transportation, and work which, when taken together, define our region.
Here is a video on the exhibit put together by Walter Jenny and Betsy White.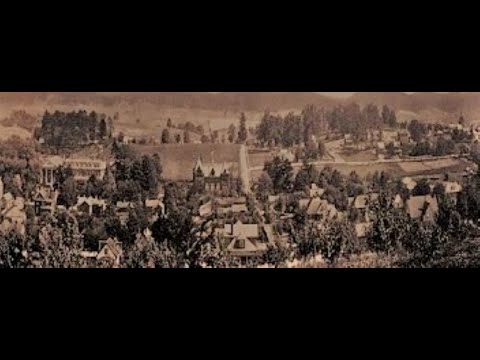 You can follow this link for for a description of the exhibit on the William King Museum website.
Can you help solve a local Lewis and Clark mystery?
Follow this
LINK
to view page 20 of the William Clark and Meriwether Lewis Memorandum Book of 1809 which is part of The State Historical Society of Missouri Digital Collection. We are seeking help in identifying and locating the building referred to as the Brick(?) or Bush(?) or ??? house. If you have any information about the inn (residence?) in the journal, please contact Charlie Barnette at brisbotls@hotmail.com .